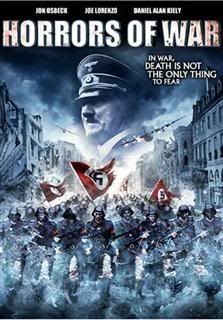 So I'm still reviewing a lot of rules for Weird World War 2. The Battlefield rules I got from Brian are pretty cool, I love the morale and gut roles. Plus the spotting rules are very cool and thought out. The tank rules are good, I will be using those for sure, but I think I'm going to still be using the
Nazimunda
rules I've found on the net. The reason is I've been playing Warhammer 40k since the 1980's and it's hard to break the mold when it comes to new rules. But I will be using all the morale, spotting, and vehicles rules…
I still want to do weird war adventures with my gaming group...
Something like the movie to the left, I just have to write up my own rules. I'm sure I can do this...
I will post my ideas in the future...
PS: I'm almost done with all the Hellboy comics, Thanks Kelly!