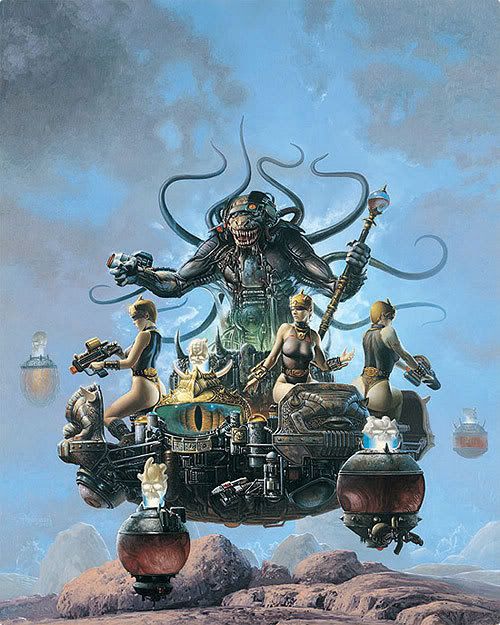 I'm always trying to help my son with new and interesting ways to game with all the gaming stuff we own. I started collecting Rifts books back in the 1990's because the book covers were so damn cool looking. Battle Cyborgs, power suits, demons, and fantasy elements all rolled up in a new game of wonder. My son Loves rpgs, I've never really been into them, I'm a Science fiction war gamer, but I will play anything with my son.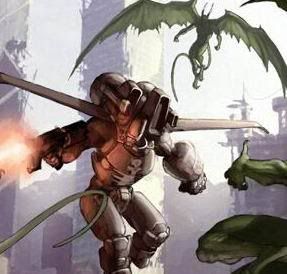 Rifts uses an interesting battle system where super suits and magical monsters take damage in a different way then basic damage is done. It's called MEGA damage VS basic damage. It works this way. Hit points for humans and basic things like cars and tanks are called SDC (structural damage capacity), but monsters and Mechs are Mega damage creatures (mega damage capacity). 1 MDC = 100 SDC another words, 1 mega damage hit point equals 100 regular hit points. Wow, think of it this way, a pistol does 1D6 of damage SDC (structural damage capacity), a gun can kill a person with let's say 20 HP (SDC), a MECH has 20 HP (MDC), this means the MECH has 2000 HP. You could unload all day with that pistol, but you're going to do nothing to it. MEGA damage weapons do MDC damage to MDC Creatures and robots; a MDC Plasma gun does 1D6 MDC which means 1000 to 6000 HP to an SDC creature or 1-6 MDC to that creature, crazy right?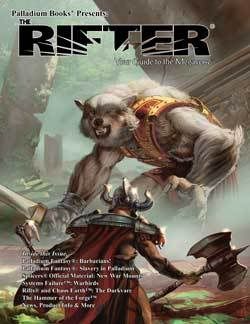 It's a new ball game with these types of super weapons, and I'm having a hard time trying to rap my mind around all the science fiction weapons my old game systems have access too. But my son is having a fun time with it, and we are having very interesting battles with these new sets of rules.